Custom Wheels / Rims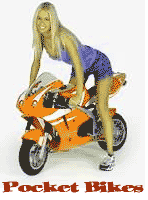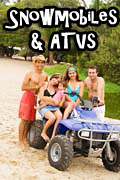 Custom wheels are extremely popular with consumers desiring to personalize their vehicles. They come in a huge assortment of sizes and styles, and are popular for trucks and SUV's as well as passenger vehicles. Custom wheels are not only used to enhance the appearance of a vehicle, but, combined with high performance tires, can significantly alter the ride, handling, and overall performance.
Choice wheels is an independent guide to help people choose their Custom Wheels and Rims. We feature some of the hottest custom wheels and rims available today. While we do not actually sell any wheels ourselves, we hope our advise will help you make a smart decision when you actually do buy your rims.
OEM Wheels
OEM is factory wheels. These are the wheels that came on your vehicle. OEM stands for original manufacturer, for the most part. For instance, Acura OEM wheels would be manufactured only by Acura. If the wheels are manufactured by anyone else, they are no longer OEM wheels. Instead, they are called aftermarket wheels. This is because these wheels would be purchased for the vehicle after it is sold, thus after-market. If in doubt, you can always call the dealership you purchased your vehicle from to ask for a quote on OEM wheels as well.
If you can't find the OEM wheels that you are looking for, be sure to let us know by filling out the contact@custom wheels
Featured products for Thursday, December 12, 2013

Buick Lucerne 18X7.5 5-115 10 Spoke Factory Oem Wheel Rim - Chrome Finish
Price : $249.95 USD
Chrome finished dashingly looking 10 spoke factory OEM wheel rim ... [For More]


Buick Lesabre 16X6.5" Machined Gray Factory Original Wheel Rim 4034
Price : $119 USD
Machined gray factory original wheel rim with item model number ... [For More]


Buick Lesabre Park Avenue 16X6.5" Silver Factory Original Wheel Rim 4022
Price : $99 USD
Buick Lesabre Park Avenue silver factory original wheel rim with ... [For More]


Centerline Dicer Series 759 Nitrous Wheel with Hi-Polish Mirror Finish (15x12"/5x4.5")
Price : $324.65 USD
Centerline Dicer Series 759 nitrous wheels are with hi polished ... [For More]
Choice Wheels Hot New Topics
Our forums are an excellent sounding board if you are looking for a particular part, replacement accessory, rim or wheel, whether it be aftermarket or OEM. Go ahead and post on our forums exactly what you're looking for, including manufacturer part number as well as a description of the item. We'll do our best to find what you're looking for and get it added to our website.
The forums are also an excellent place to let us know if you had a hard time with a wheel, rim, part or accessory purchase - whether it was purchased from our website or not. You never know who might be passing by and read your concern - and post a reply. A reply from someone who has been through the same thing, or has some knowledge on the subject can be extremely helpful.
Register an Internet
Keyword for as little as $50



Keyword: Custom Wheels
Recent Car Reviews Posted
1292705.

I have a nice set of Feretti Palmero used rims, tires as well

I have a set of rims (20s) if anyone's interested. I sold the car they go on (GMC Envoy) and I'll miss them! They're in decent shape and are on tires with 60% tread. Call if you're interested to make an offer. Please leave a VM : 616-607-4082 by Nat32 posted on Monday, November 04, 2013
Review spot to [read/write]
---
1292704.

br530

I'm looking for a center cap for my br530....plez contact me @ 5208919892 by veronica posted on Monday, September 09, 2013
Review spot to [read/write]
---
1292703.

Pacer Center caps C-050-1

Hey i bought a set of rims (C-050-1) but they missng the center caps do you where can i buy them? i cant find them online
thanks by Serg posted on Friday, September 06, 2013
Review spot to [read/write]
---
1292666.

18 " chrome rim

I'm looking for one center cap to fit AT7 18" can someone please help by David Simmons posted on Sunday, August 18, 2013
Review spot to [read/write]
---
1292665.

DAAT D67 center cap in chrome

Hello, I am searching for a DAAT D67 Brute center cap. Part number B128YF. Any help would be greatly appreciated. by Jose posted on Saturday, August 17, 2013
Review spot to [read/write]
---