Home / Wheel Brands / Mega [Enquire/Order]
Mega Wheels and Rims
Purchasing Mega wheels doesn't have to be a daunting task. You can order your Mega Wheels and rims simply browsing our online wheel guide. Just take your time when choosing one so you will get the best option available for your Mega Wheels.

There are also many ways on how to further improve your original Mega Wheels. Custom wheels are the most sought-after these days. They won't just make your car look better, but they can make significant improvements in your car's topmost performance as well. Plus, they usually come with innovative rim designs than can go a long way toward making your car look unique and cool. But above all, before installing new Mega wheels, remember that the size does matter. Too loose or too tight wheels might be the cause of danger to you.

Wheels are also among those auto contraptions which can provide your vehicle added appeal. You can have Mega wheels as a final touch. The good thing about Mega wheels is that they do not only possess good looks, they also provide a wider tire that translates to better traction and handling. You can also employ custom Mega wheels. Mega wheels usually come with innovative rim designs that can go a long way in making your car look stunning and attractive.

Automotive wheels can be made of aluminum, steel or different types of alloys. Wheels that are made up of steel usually have wheel cover attached to the outer edge to enhance the way it looks. Mega wheels basically support the tire of your vehicle. Hence, these significant vehicle parts must be capable of bearing up loads from cornering, braking and acceleration. Aside from this basic task, wheels, particularly aluminum and alloys also serve an artistic function. They accentuate the vehicle's appearance and help make your vehicle a statement of your personality.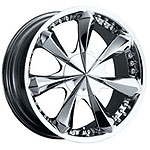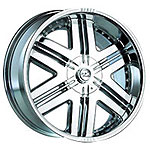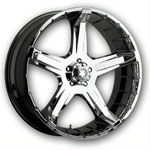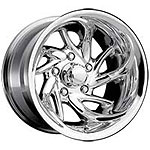 Mega Reviews

rim center caps

i need 4 crome center caps for 20inch mega 711 rims by joshwa posted on Sunday, July 31, 2011
---

Mr

i need a set of mage rims for a ford laser vehicle,13inch, by nhlanhla posted on Monday, August 22, 2011
---

Mega Wheel 709

I need 2 Chrome Center Cap for the 22" MEGA Rim by Ron posted on Sunday, April 24, 2011
---

Mega Wheel 711

I need 4 chrome center caps for Mega Wheel 711 by Sam posted on Thursday, November 03, 2011
---

MEGA 709 CENTER CAPS

I NEED 4 CHROME CENTER CAPS FOR THE 20" MEGA 709 RIMS

662-321-0979
EMAIL gavin90960@msn.com by THOMAS METCALFE posted on Thursday, January 14, 2010
---

22"mega rims

I NEED 1 CHROME CENTER CAP FOR THE 22"MEGA RIMS. by JAMES posted on Saturday, February 26, 2011
---

mega wheel 709

Ineed 4 caps for mega709 wheels 22" by mike posted on Friday, April 01, 2011
---

Tomi

Excellent find! I hadn't seen Graydon's post before. That is exrelmtey well written and I can find no fault with his post. I've linked it into my personal page on cycling for future reference. Thank you!The only minor thing I can add is that there is an *unconcious* psychological effect of riding near the curb. A motorist will judge how much space you need by the amount of space you give yourself from the curb. Unconciously, overtaking motorists will tend to give you the same amount.As for winter riding Motor vehicles do an excellent job of spreading salt on the road and clearing a path for other vehicle wheels. I ride one metre from the *usable* edge of the road, which is not usually the curb in winter, but out from the curb when there are snowbanks, chunks of ice and slabs of ice at the edge of the roadway. That places me somewhere around the *left* side of the *right* tyre track, or even in the *right* tyre track. Also, keep out of right turn lanes unless you are turning (I saw some video of you on the right of motor vehicles in a right in a right turn lane when you were going straight.). Some of the safest winter riding weather is on roads with at least two lanes in each direction when the motor vehicles are already moving very slowly due to traction or visibility issues. Make certain you have powerful, reliable lights so that you are very visible, even in daylight (I have a front dynohub that powers 4 LED lights all the time) and that will go a long way to staying safe.Keep riding and keep safe! Glad to see you are willing to ride in winter. It can be very enjoyable! If you look like you are enjoying yourself, it can change public attitudes. by Tomi posted on Thursday, May 17, 2012
---

wheel centercaps

need two 20 inch chrome center caps mega 701 by bill posted on Sunday, December 09, 2012
---

Center cap

I am trying to replace my broken center cap for my wheel. The part number is BDW701A-MEGA. Do you guys sell those?! by Paula posted on Tuesday, June 18, 2013
---

Center cap

Need a chrome Mega 701 center cap for 20's. Part BDW701A-MEGA by Paula posted on Thursday, June 20, 2013
---
Many Mega Authorized Dealers offer Free Shippping on their in-stock orders. With a bit of research, you should be able to find Wholesale Mega Wheels and Rims or at least, you should never have to pay full retail price! It pays to shop around, discounted Mega Wheels on sale will save you lots of money. If the price of new Mega rims is still out of your budget, you might want to consider buying Used Mega Wheels on eBay, or check your local classified listings for other bargains.
This is why consumers often look for a wholesale set of Mega wheels. Kajiji, E-bay and Craigslist are excellent places to find a set of discount rims. When looking for the best deal, it pays to shop around!
Many Mega authorized dealers offer free shipping on their in-stock orders. Choicewheels is an excellent place to find discount wheels and rims, including wheel packages with center caps, alloy wheels, custom wheel and rims and much more. When installing a new set of Mega rims or wheels on your vehicle, often times budget is a part to consider.